AEC Daily's proprietary technology provides rich data insights on marketing efforts, course learners, and lead follow-up.
Measure your company's performance:
Product showcase page views
Total banner views
Product showcase hits
Category hits
Category views
Quiz: untested, failed, passed
Course downloads
Other course views
Total users
Event files (additional charge)
Full Name
Company
Email
Address
Phone Number
Occupation
Status
Date
Pass/Fail Status
Course Evaluation Reports
Captures mandatory feedback questions required by AIA:
Course objectives
Content structure
Quality of content
Applicability of new knowledge and information
Quality of program format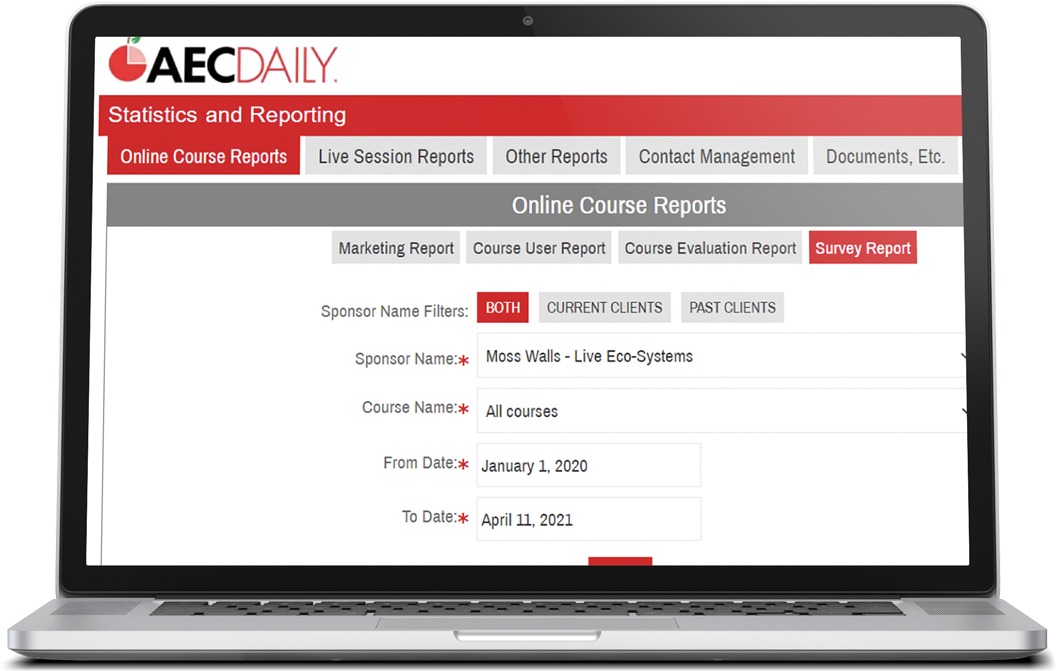 Provide information on learners and their course activity, feedback on courses taken, and custom surveys for sales information to further qualify them as valuable leads.
Includes up to ten custom questions that can help you gain valuable feedback and qualify those most likely to specify your products in future.
Awareness of product before taking the course
Need for product
Intent to specify product in future
Looking for more information from this manufacturer